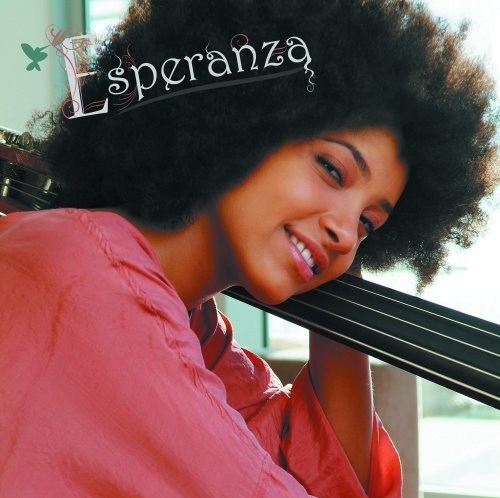 The jazz hype machine (such as it is) went into overdrive earlier this year over
Esperanza Spalding
, the infuriatingly young and highly skilled bassist/vocalist/composer. She had features in Down Beat and Bass Player magazines, a nice piece on NPR, guest shots on David Letterman and Jimmy Kimmel Live etc. It is the kind of attention that many older, more obscure jazz musicians resent, often to the extent of ignoring an artist like her altogether (think Diana Krall).
Fortunately for Ms. Spalding, the quality of her work on this eponymous CD is outstanding in every way. I don't even care that she's young and attractive; no, not one bit of bitterness on my part. Not at all. I'm just thrilled that I got to use the word eponymous.
Anyway, this accomplished young musician composed nine of the twelve tracks on the album. Most of them have a latin-ish flavor; a couple are in odd or mixed meters. There's only one tune that has a little bit of straight ahead swing feel. The tunes are all well crafted, harmonically interesting and rhythmically strong. Some of the lyrics are a bit over the top sentimental for my taste, but that might just be the only indicator of Spalding's youth.
A majority of the tunes are bass-driven, which makes sense, given that the composer is a powerful bassist. It is easy to hear why so many heavy players have said positive things about her playing - and why she is on the Berklee faculty at such a tender age.
Last but not least, Esperanza can sing! She sounds effortless; she has a great sound and range; she sings with ease in English, Spanish and Portuguese.
Here's a little slice of a few of the tunes on this wonderful CD: